The purpose of sanctioning is to communicate to race participants, event partners and the general public that a designated event is being conducted in a fair, safe and responsible manner, in accordance with the rules and standards of the sport based on the nature of event being offered and where the event is registered as a competitive event, results achieved will be recognized by other national governing bodies for the sport and the IAAF.
When a member branch of Athletics Canada issues a sanction and an organizer accepts a sanction, it is understood that:
The event organizer will abide by all rules and regulations implicitly or explicitly referenced within the description of the sanction they are receiving;
The sanctioning body will advertise the event on its calendar of events and provide support to organisers consistent as specified by the sanction;
The event organiser will advertise the event as a sanctioned event in accordance with the guidelines described within the sanction;
IMPORTANT: Course certification and sanctioning are different. Course certification specifically references the distance and change in elevation of a course while sanctioning referrers to the standards and rules which will be upheld during an event. Sanctions must be renewed annually.
For sanctioning information in your province/territory, contact your local branch.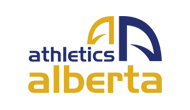 Athletics Alberta
11759 Groat Road
Edmonton, Alberta
Canada T5M 3K6
www.athleticsalberta.com
Brad Babiak
Technical Manager
bradbabiak@athleticsalberta.com
(780) 427-8836
Manitoba Runner's Association
Box 34148 Ford Richmond
Winnipeg, Manitoba
Canada R3T 5T5
www.mraweb.ca
Kathy Wiens
Executive Director
(204) 477-5185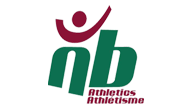 Athletics New Brunswick
66 Belle Foret
Dieppe, New Brunswick
Canada E1A 8X9
runnb.ca
Gabe LeBlanc
anb@anb.ca
(506) 855-5003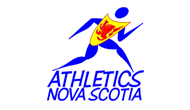 Athletics Nova Scotia
5516 Spring Garden Rd. 4th floor
Halifax, Nova Scotia
Canada B3J 1G6
runnovascotia.ca
Anitra Stevens
athletics@sportnovascotia.ca
(902) 425-5450 Ext. 339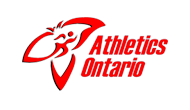 Athletics Ontario
3701 Danforth Ave
Scarborough, Ontario
Canada M1N 2G2
www.athleticsontario.ca
Sheryl Preston
sherylpreston@athleticsontario.ca 
(289) 214-8333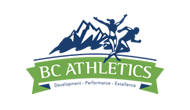 British Columbia Athletics
3713 Kensington Avenue Suite 2001-B, Oslo Landing
Burnaby, British Columbia
Canada V5B 0A7
www.bcathletics.org
Maurice Wilson
Technical Manager Road and Cross Country
maurice.wilson@bcathletics.org
(604) 333-3553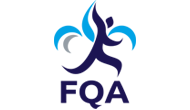 Fédération Québécoise D'athlétisme
4545, Avenue Pierre-De Coubertin
Montréal, Quebec
Canada H1V 0B2
www.athletisme.qc.ca
Judith Lefebvre
Coordonnatrice provinciale en course sur route et épreuves hors-stade
jlefebvre@athletisme.qc.ca
(514) 252-3041 Ext. 3498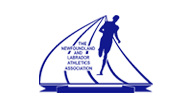 Newfoundland & Labrador Athletics
P.O. Box 3202
Paradise, Newfoundland & Labrador
Canada A1L 3W4
www.nlaa.ca
George Stanoev
athletics@nlaa.ca
(709) 576-1303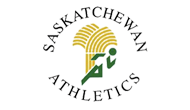 Saskatchewan Athletics
2020 College Drive
Saskatoon, Saskatchewan
Canada S7N 2W4
www.saskathletics.ca
Bob Riendl
Executive Director
athletics1@sasktel.net
(306) 664-6744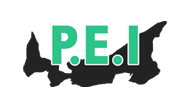 Athletics Price Edward Island
PO Box 302
Charlottetown, PE
Canada C1A 7K7
peiroadrunners.pbworks.com
Andy Walker
Walker.Andrew@kent.ca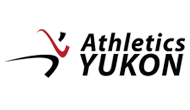 Athletics Yukon
4061 – 4th Avenue
Whitehorse, Yukon
Canada Y1A 1H1
www.athleticsyukon.ca
athleticsyukon@gmail.com
(867) 668-5844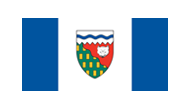 Athletics Northwest Territories
Joe Leblanc
nwttrack@hotmail.com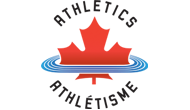 Athletics Canada
2445 St-Laurent Blvd. Suite B1-110
Ottawa, Ontario
Canada K1G 6C3
www.athletics.ca
John Lofranco
Coordinator, Road Running
jlofranco@athletics.ca
(613) 260-5580 Ext. 3314
IAAF Labels
Each year, the IAAF awards a designation referred to as an IAAF Road Race Label to leading Road Races around the World. Labels are issued for Marathons, Half-Marathons and other official distances where world records are maintained as well as recognition of some "Classical" races over non-standard distances.
Gold, Silver and Bronze Labels are issued. The requirements are significant and races wishing to receive an IAAF label must seek the endorsement of Athletics Canada.